We're experts in how young learners learn best.
Our Pre-K-5th Advantage
As a Pre-K through 5th grade program only, we know exactly what children need in their most formative years.
We use the Direct Instruction program, a national, proven, research-driven curriculum designed to ensure every student masters reading and becomes confident readers.
We customize your child's learning by placing students in groups based on individual needs for more help or more enrichment. Frequent assessment allows our teachers and instructional coaches to know exactly what your child's academic strengths and challenges are.
We offer weekly enrichment classes in art, music, physical education, library, and media technology to extend your child's learning and fun. Enrichment classes are on a five-day rotation for 45 minutes each day.
Our Restorative Practices program is a whole-school approach and the foundation of our safe, supportive culture and community. This daily program teaches young children to problem solve and interact positively, peacefully, and respectfully.
The Core Knowledge curriculum successfully moves young learners from learning to read" to "reading to learn."
Our 21st Century School
Built in 2021 on the site of the original 1931 Govans Elementary School, our new, modern building gives students, teachers, and families the very best in modern learning environments with flexible spaces that adapt to diverse learning needs.
3-story educational wing with classrooms that promote collaboration and high-quality learning among our students and faculty
2-story specialty wing of offices, student support zones, gym, media center, visual arts studio, tech ed facility, science lab and cafeteria
3,000-square-feet of community space to ensure that our school is a hub of activity for the entire neighborhood
Safe, modern playground
Read about our historic horse sculpture, revamped in 2023 as a Govans/Loyola University Maryland public art project.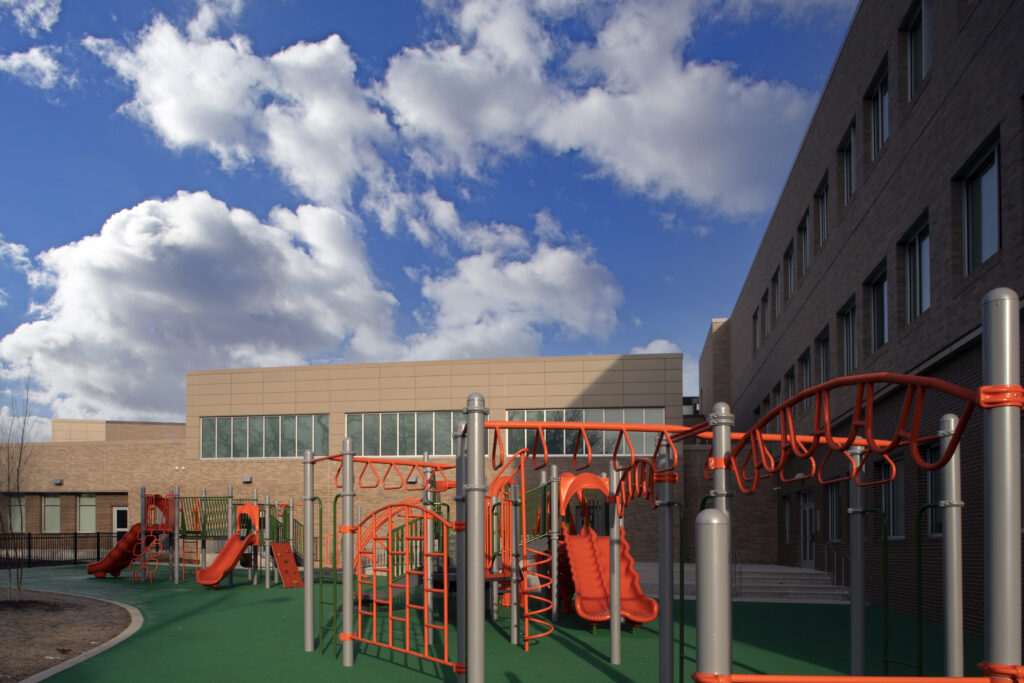 Questions about schedules, policies, uniforms, etc.?